Last night was I trying to prepare for an interview with a staffing company this morning (that is a separate post for a separate time with a separate Jessica), and I no longer have any appropriate business-y wear. I was in my living room, staring into my full-length wall mirror and thinking to myself, "Gawd Lady, you've got to smarten yourself up," (that thought was even completed with a dangling participle).
It's not just about the clothes: it's about all of it. I looked in the mirror and saw a woman that is almost thirty years old, with zero effort being put into her appearance. As I was telling Gina today, I could easily be the kind of whack-a-doo (awesome noun, thanks Gina) that walks around wearing caftans and turbans while drinking Perrier out of a champagne flute, and that thought is frightening. Not that I need to start reading InStyle and shopping at J. Crew, but I really need to pay more attention to what I'm putting on my body and, in turn, how that makes me feel in my crazy head.
It starts with the face.
I haven't actually worn anything but eyeliner for a about three years. Since I broke out with a horrible and itchy rash from using Bare Minerals, the makeup train completely derailed and I lost the ability to know what was appropriate for my skin and my needs. I feel that Gina is a total makeup enthusiast and it's really hard not to get excited about makeup when you're around her. Finally, with this newfound disgust with my appearance, I bit the bullet and prepared to make a purchase at Sephora.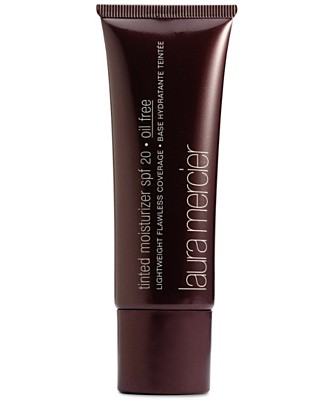 While I feel that this business really does have the goal of making women (and men) beautiful, it's a pretty expensive journey. This woman, Shannon, was a great help in listening to my needs and guiding me to products that were easy to use and provided really amazing results. Not only did she suggest the products and explain their function, but she also applied them and showed me how to use them. I realize that this is a regular practice for Sephora, but I really felt fortunate to have someone that would take the time to show me these products.
So, several more dollars later than I care to admit, I left with the following items:
Sephora Brand Base Zero Brilliance Anti-Shine Primer(who knew that anything but houses need primer?)
Temptu Concealer Stick (this product may last forever for me. It completely concealed my scary zit and gave me really nice under-eye coverage)
Laura Mercier Tinted Moisturizer (instead of a heavy foundation, this SPF 20 product is light and airy and doesn't make me look like I have theater makeup all over my face. yay!)
Makeup Forever Aqua Eyes Smudge-Proof Eye Pencil (this goes nicely with that Kat Von D Tattoo Liner that I already use).
and finally, probably my favorite purchase: Boscia Make-Up Break-Up Oil (not only does this product take off all of your make up with just a tiny application, but it also moisturizes as it cleanses. After using it just once, I feel like my face is taking on a bit of a glow. Or it's a big fat placebo. I'm happy either way). Shannon, my super make-up consultant, didn't pull any punches with me and said, "Well, this product does two things, instead of adding a step that you probably wouldn't do anyway." Bravo, Shannon, you've seen right through my make-upping laziness.
I feel like today was a step in the right direction of reclaiming my appearance. While I know that there are plenty of schools of thought that make-up isn't the way to gain self-esteem, those same people weren't looking in the mirror last night. If this is just the beginning of a revolutionary attitude about myself, then the other feel-goods will come along shortly.
Maybe I'll buy a blazer or a dress-shirt or two, or maybe even an Iron! It might be shallow, but there's a reason that Dita Von Teese is always smiling, and it's not because she was married to Marilyn Manson.
In my previous post (
here
) about a gateway drug nail polish and being a girl, I foreshadowed to a complete cosmetic addiction...and here we are.